Healthy living advocates often surprise people with new ways to improve their health. One of these is water fasting, or intermittent fasting, which can give the body a much-needed break from processing food.
We cover a variety of water-related topics on our blog, so in this article we'll try to understand what water fasting really is and whether it's healthy.
What is water fasting?
Intermittent fasting is the practice of eating at specific times of the day. This method has been practiced for thousands of years, but each person has their own way of doing this process.
In simple terms, fasting basically defines a period of time during which the body is given rest – usually between 10 and about 16 hours – during which no food is eaten. In a real-life example, it looks like this – dinner is eaten at 7pm, for example, and no food is eaten until 9am the next day. That is 14 hours that the body has used to rest.
Many people follow this lifestyle because it helps them to get into a routine and the body gets used to the schedule. It gives them more energy and improves the quality of their sleep, as the body is not stressed during the night and is able to rest fully.
Water fasting, on the other hand, is very different from normal fasting. During a normal fast, which lasts about 12 hours, you can continue to drink water, but most of the fasting takes place during the night or in a dormant state. Water fasting lasts about 24 hours, during which time you may drink water but you must not eat anything. It is a process that gives the body a complete rest and allows all toxins and bad substances to be flushed out of the body with the help of water. Water fasting usually lasts between 24 and 72 hours, but longer periods require medical supervision.
There are also fasts that last up to a month or more, but that's not what this article is about.
Benefits of water fasting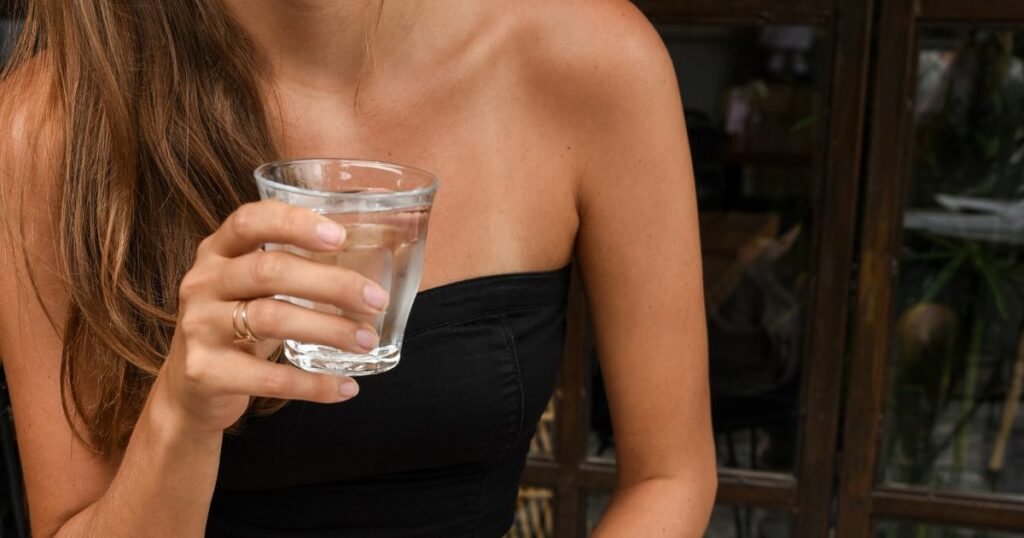 Water fasting has not been confirmed as an effective health promoter. There is only limited research in this area with a convincing evidence base that this lifestyle process is healthy in the longer term. However, water fasting has certain benefits that have the potential to improve various bodily functions and with the right water bottle for the home, this process can be very beneficial.
Capable of promoting autophagy
Autophagy (from Greek: αὐτός, auto, 'self' and φαγεῖν, phagein, 'to eat') is a catabolic process in which a cell breaks down unnecessary and damaged structures. Several animal studies have shown that autophagy can protect the body against diseases such as cancer, Alzheimer's and heart disease. Autophagy prevents damaged cells from doubling in size, which can protect against the development of disease. Water fasting has been helpful in promoting autophagy, but these studies have been carried out on animals and studies based on humans are still quite limited.
Able to reduce blood pressure
Studies have shown that long-term water fasting under medical supervision can help patients with high blood pressure to reduce it steadily. In one 14-day study involving 68 people, 82% of them showed a positive change and their blood pressure was reduced to a healthy range of 120/80 mmHg. Another study lasting 10 days involved 174 people with high blood pressure. 90% of them reduced their blood pressure to 140/90 mmHg. Both studies were conducted under professional supervision.
Sticking to an objective view, it is worth mentioning that such results are only determined by long-term fasting. Unfortunately, there are no human studies showing a reduction in blood pressure during short fasting periods of 24-72 hours.
Able to positively influence insulin and leptin
Insulin and leptin are important hormones that influence the body's metabolism. Insulin helps the body store nutrients from food, while leptin helps the body feel full. Research shows that water fasting increases sensitivity to these two hormones. And that's what makes them more effective. For example, the more sensitive the body is to insulin, the more effective it is at balancing blood sugar.

Able to reduce the risk of chronic diseases
Water fasting has been shown to reduce the risk of chronic diseases such as diabetes, cancer and heart disease. One study involved 30 healthy adults. Their water fasts lasted just 24 hours and at the end of the experiment their blood tests showed a significant reduction in cholesterol and triglycerides. These are both risk factors for heart disease.

Disadvantages of water fasting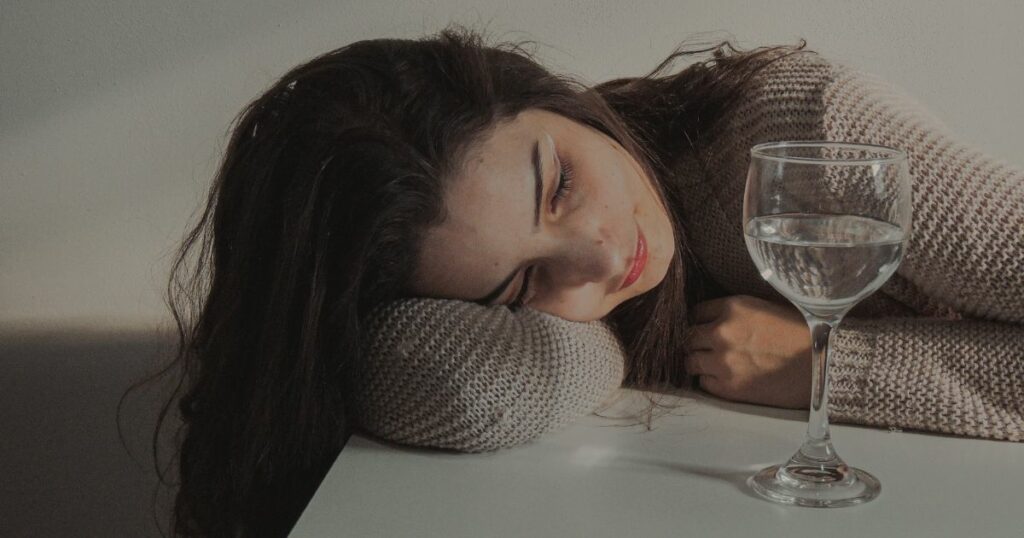 Although water strengthens the body's immunity, drinking only water during the day may not be enough for the body. For an objective view, it is also worth looking at the disadvantages of water fasting. The main disadvantages are listed below.

Weight loss
Although many of us usually think that weight loss is a good indicator, this is not always the case. Water fasting does not involve any calorie intake, so weight will fall off quickly. Unfortunately, this weight that will be lost will not be taken from fat. The weight that will be lost during water fasting will most likely come from water, carbohydrates and even muscle mass. The result is weight lost in a fast period of time that will be regained as soon as the body starts to absorb nutrients.
Possible dehydration
It turns out that dehydration is also possible during water fasting – as funny as that sounds. We tend to forget that during the day, about 20-30% of our water intake comes from food. That's why we need to drink a lot more water during water fasting than we do on a daily basis. To know the optimal amount of water you should drink every day, we recommend you read the article How much water you should drink per day.

Orthostatic hypotension is also a possibility
This is a common phenomenon in people who try water fasting. Blood pressure drops significantly and you may feel dizzy when you stand up. This is called orthostatic hypotension. In this case, water fasting will also restrict daily life, as it is not recommended to drive or operate any machinery. If your body is experiencing orthostatic hypotension, then water fasting may not be for you.
Who should avoid water fasting
People choose to try water fasting for a variety of reasons – religious beliefs, weight loss, detox, health improvements or preparation for medical procedures.
However, not everyone is allowed to subject their body to such a process. Only a completely healthy person should try such a diet plan. Various groups of people should not follow water fasting without medical supervision. These groups include gout sufferers, diabetics, people with eating disorders, the elderly, pregnant women and children. These are risk groups for whom fasting is not recommended.

How to prepare for water fasting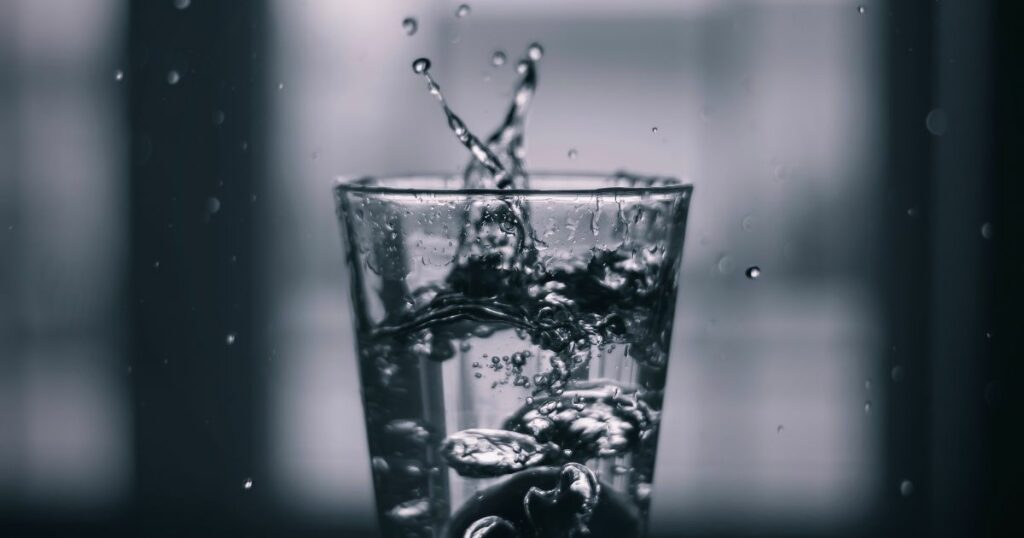 Not eating anything all day may seem very simple at first. Especially if these thoughts are stirring after a meal you have just eaten. However, not eating is more challenging than it may seem. So if you do want to try water fasting, it's worth preparing yourself.
If you've never done a water fast before, it's a good idea to start preparing your body 3-4 days before. This can be done by slowly reducing your food portions or by following a regulated fast or partial fast. Choosing not to eat from the evening until the next morning can also be challenging.
Everyone has a choice what to do with their own body. Our aim is to encourage people to drink more water. And also to understand its role in the body and its health benefits. If water fasting is something you want to try, then give it a try. But remember to listen to your body – if it feels good, you will definitely feel it. And if your body is giving you any signals that it is unwell, then you should consider stopping water fast.
You can find the right bottle for you in the UdensPudele.lv shop.